We're about to witness the evolution of autonomous vehicles from Level 0 to Level 2. While Level 0 is completely human-driven; Level 1 vehicles can control braking and parallel parking themselves. Level 2 vehicles can operate automatically, but with a human ready to control exceptional situations.

The success of self-driving cars depends solely on the safety it brings to transportation. With increased safety, will we even need insurance for autonomous vehicles?

Perhaps, the traditional insurance policies might face a setback. But, autonomous vehicles will certainly open new avenues for innovative insurance products.

The Stevens Institute of Technology predicts that there would be over 23 million fully autonomous vehicles by 2035 in the US alone.
To stay competitive with the changing dynamics of auto insurance, insurers need to address new risks. But before, let's take a look at potential risks in the autonomous vehicle insurance sector.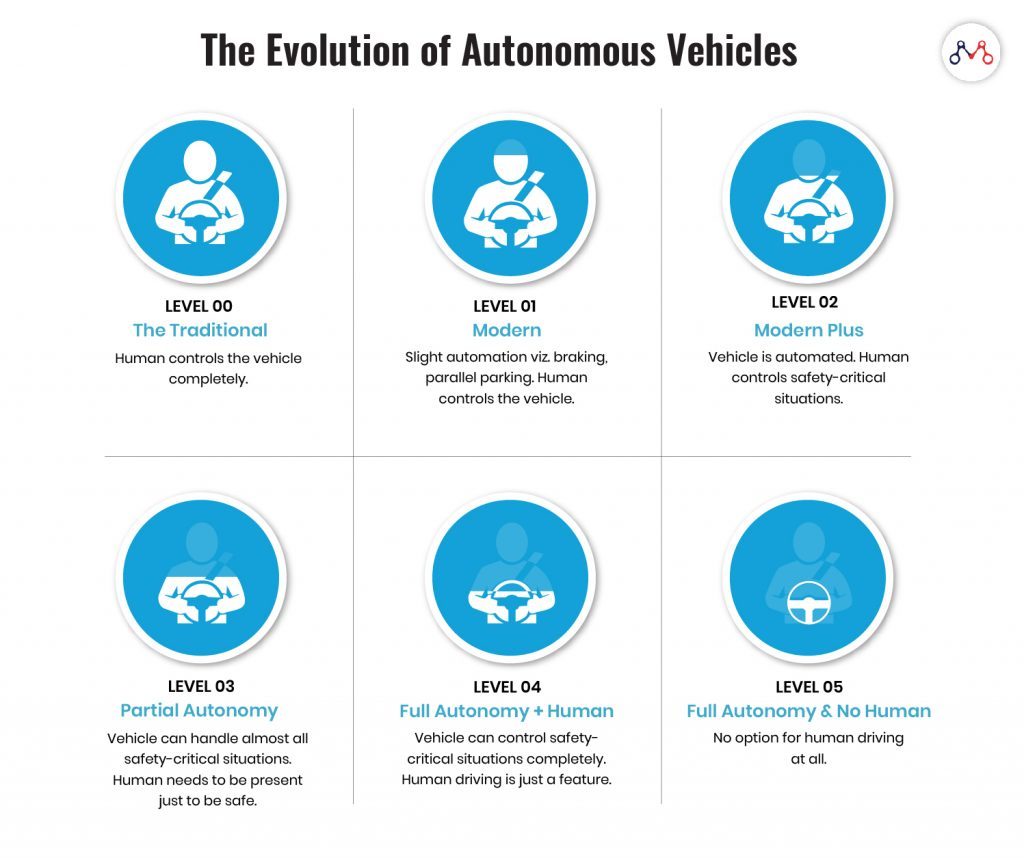 Potential Impact of 'Autonomous Vehicles' Revolution