According to Oracle's Executive survey, 80% of leading consumer-facing businesses have already used or are planning to use chatbots by 2020. Chatbots are scalable and cost almost nothing in operation as compared to their human counterparts. But, how practical is chatbot adoption for your business? Let's see.
5 Key Success Metrics for Chatbots
Different industries can utilize chatbots to serve different purposes. Accordingly, the parameters to measure ROI may vary. For instance, marketers may consider lead generation as a criterion while the sales department takes conversions from chatbots into account. But, of course, the decision to opt for chatbots depends on specific quantifiable measures — to solve specific customer support processes.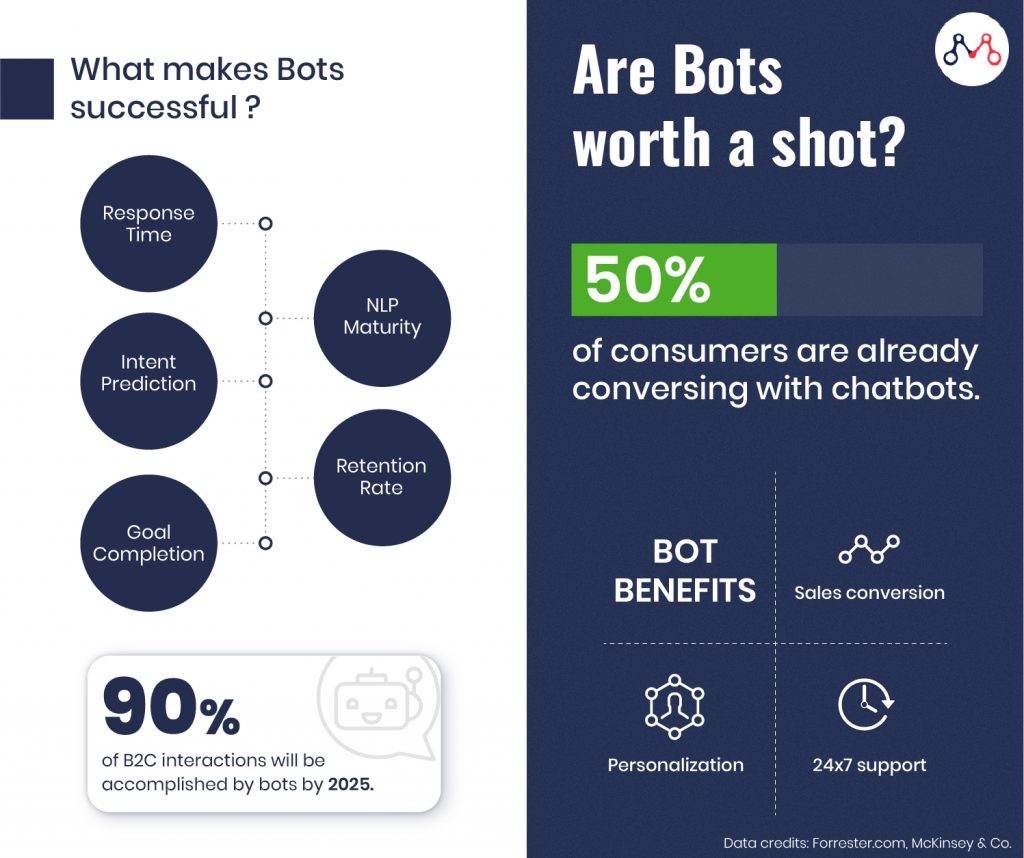 #1 NLP Maturity
It is the average maturity level of Natural Language Processing capability of bots, measured by the way bot interacts. Initiating conversations with customers is a key focus area among organizations these days. To achieve this, bots have to be well trained in industry-specific jargon.

For instance, if a retail customer has a question about