With the relentless treadmill of disruption, the potential of media and entertainment companies to understand their customer's digital consumption behaviour today is greater than at any time in history.

Among the digital devices, mobile devices have taken over as the preferred medium of consuming content online. The smartphone market has seen unprecedented growth in the last 5 years. Smartphone devices across the globe grew at a CAGR of 17% as compared to 9.5% growth in all mobile devices. Smartphones crossed 2 billion marks in 2014 and are expected to reach 4.6 billion by 2019.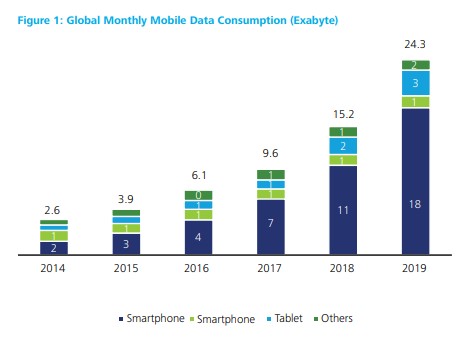 This led to an increase in the number of devices capable of supporting digital media in tandem. Billions of screens and increasing internet access speed provided consumers with an option to access the media content of their choice anytime, anywhere.

Consumers are shifting their preferences towards digital media consumption as compared to traditional forms of media such as TV, print press, and radio. People are spending more time on digital forms of media rather than traditional mediums. This