Augmented Reality (AR) adds virtual interactive experiences in real-world objects. It uses computer-generated perceptual information to enhance users' sensory experience in a Dimensional Digital World. The majority of AR users are 16-34 years age and 73% of them have expressed deep-satisfaction with their mobile AR experiences. Here's a gigantic list of augmented reality use cases!
Transportation
With features like 3D navigation, driving directions, and visuals of terrains augmented reality is taking the transportation industry to a new dimension. Technically, AR is capable of projecting information on any surface.
#WayRay
WayRay's Navion tool projects navigation instructions on the windshield. It uses a holographic optical element to create real AR experience without the need for special eye-wear or headgear.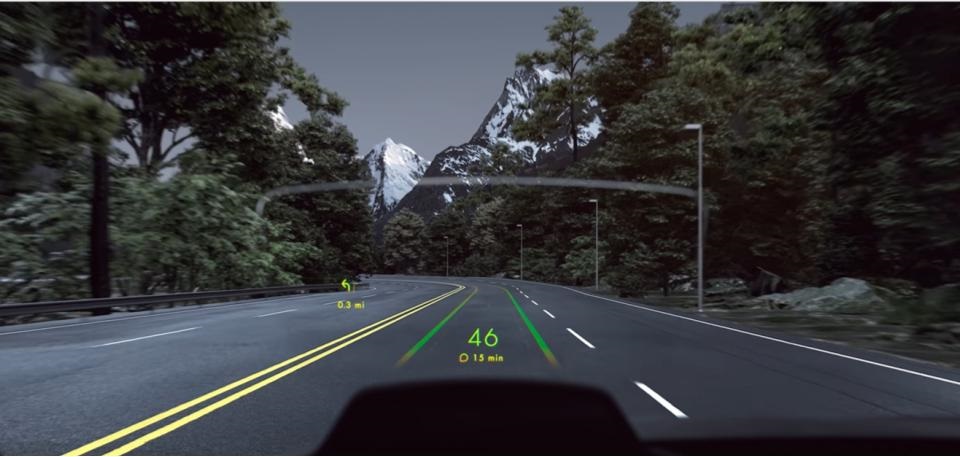 #AeroGlass
Aero Glass' AR headsets display VFR (Visual Flight Rules) navigation for airports, cities, villages, airspace, and terrains. It is a great aid for pilots to decide landing approaches, especially when clouds and fog reduce visibility. And, of course, visual cues explain the scenario better than audio instructions.
Mobile Commerce
The current generation is way ahead of the E-commerce era and dwelling in the world of mobile commerce. Here consumers can purchase products throug