What is Robotic Process Automation(RPA)
RPA is an automation technology for making smart software by applying intelligence to do high volume, repeatable and time-consuming tasks. RPA is automating the tasks of a wide variety of industries, hence reducing time and costs while increasing efficiency. It is a rule-based engine configured to replicate processes across various systems by using multiple data sources, and by applying complex policies and time-based rules. Therefore, Robotic Process Automation can improve the way organizations manage their IT investment portfolio, at least.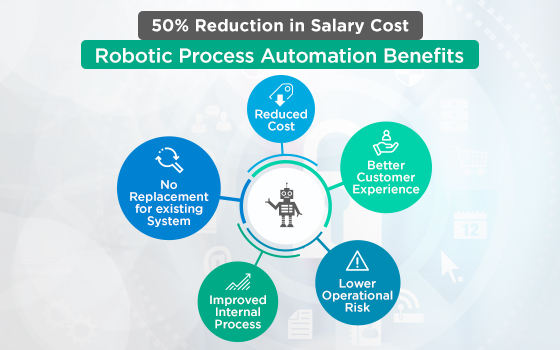 Here are some of the top Robotic Process Automation benefits for the businesses:
Reduced costs:
By automating tasks, cost savings of nearly 50% is a possible scenario, from productivity increase. Also, software robots cost less than a full-time employee.
Better Customer E