Table of Contents
01 Elevating Conversational CX in Healthcare
02 The Health Tech Monthly Roundup
03 What does a Future Health workforce want?
04 Will an open healthcare ecosystem boost India's health industry?
05 4C's for creating a Better Patient Experience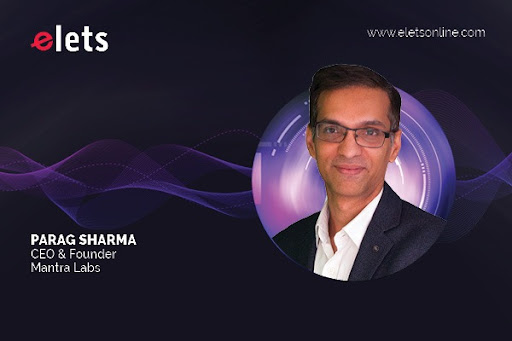 "Preventive healthcare has become a mainstay due to growing public health consciousness and the fear of potential breakout of future pandemics."
Read the full article here.
Elevating Conversational CX in Healthcare
Most healthcare providers today accept the central role of CX in maintaining the loyalty of patients and health consumers. A growing mix of both large and mid-sized healthcare organizations have transitioned to 'Value-based Care' from the older 'Fee-For-Service' model. However, elevating CX remains a major concern due to lack of patient recorded information (via voice, email, text) and a 360-degree view of the consumer (aggregated from clean data sources) creating disjointed care experiences. In the face of greater patient demand and overburdened legacy health systems, CX tools & solutions form a critical starting point for Providers to transform simple touchpoints into connected care experiences. 
Adopting CX technologies allows HCPs to enable scale & speed, engineer new experiences, and analyze behavioral data. Within this rubric is the convergence of CX-specific tools that help understand how customer groups think & behave, and the experience of individuals.
Our latest research uncovers key insights for the Future of Conversational CX in Healthcare, with a detailed guide towards being a Conversational CX-driven Healthcare Enterprise. Our research highlights how CX tools & solutions form a critical starting point for transforming simple touchpoints into connected care experiences.

Source: Mantra Labs Report
Digital self-service receives the second-highest share of CX investments. Switching to CX-based tools helps Providers scale-up intelligent care delivery and enhance their patient-centric journeys. These allow Health CX decision-makers to measure what happens during the experience, how patients perceive the experience, and how they respond across the value chain. HCPs will need to harness self-service CX strategies for enabling an omnichannel relationship with health customers; learning insights from historical health data, and creating an enhanced patient view from this behavioral data to drive greater efficiencies. Better self-service outcomes can boost customer satisfaction and net promoter scores – across existing and new business, for demand pools in OPD & IPD care.
Elevating Conversational CX In Healthcare
Read the full report.
The Health Tech Monthly Roundup
A quick roundup of the month's latest health tech activity, both in India and globally.
Medikabazaar has received

$65 million

in funding, which will be used to improve the company's digital capabilities and strengthen its supply ecosystem and distribution channels.

India Health Link (IHL) has introduced

IHL

Care Digital Health Centre in Bihar. A 'Zero manpower assisted self-check Health Centre' is aimed to provide villagers a walk-in experience where they can get their key vitals captured within 5 minutes.

Pratech brands has

raised

$3 million to launch Hyugalife– a digital health platform that will host over 1,000 brands across multiple categories including women's health, kids' health, sports nutrition, etc.

National Tele-Health programme will be launched this year which will include 23 Tele-Mental health centers of excellence, with NIMHANS being the nodal center.

Budget allocation for India has been increased by 8% from 85,950 cr in 2021-22 to Rs 86,606 cr in 2022-23.

The Indian government announced to roll out an open platform for NDHM which will include digital registries of healthcare providers and health facilities, unique health identity, consent framework, and universal access to health facilities.

Docty has

partnered

with 100+ offline stores, local pharmacies, photo-copy centers, and internet cafes to set up 100 digital kiosks across Maharashtra, Telangana and Andhra Pradesh as a part of 'phygital care' programme. The company also aims to expand its reach across Tamil Nadu, Uttar Pradesh, and Bihar by 2025.

Global digital health

investment

received an all-time high of $57.2 billion in funding in 2021 marking a 79% jump from the $32 billion raised in 2020.
Opportunity Matrix & High-Value Use Cases for Healthcare Providers
Read now.
What does a Future Health workforce want?
According to Deloitte, by 2040, health care as we know it today will cease to exist and the focus will shift from 'healthcare' to 'health'. While it'll be impossible to eradicate disease and illness completely, early detection, proactive intervention, and progress tracking will help to prevent serious consequences and promote well-being. 
There has been a massive shift in not just consumers' but providers' mindsets too. The health workforce has been the fastest to adapt and evolve into this new digital healthcare setting. Coming out of this crisis, knowing what they want has become critical for healthcare organizations. 
Technology that benefits clinicians rather than the other way around: Collaboration solutions with real-time video and audio capabilities are rated as a significant sales conversation accelerator by 57% of healthcare agents. Given the fact that AI adoption rates surged by 51% in 2021, usage rates remain low. This shows that there's a huge scope for the industry leaders to make conversational AI a better partner for healthcare providers.
Regular training to upskill the workforce:  Healthcare providers need to upgrade not just their technical skills but their soft skills as well to connect with the patient at a deeper level. With multitudes of data available to the doctor, what's important for them is to train their clinicians and workforce to learn to process that data in a timely and meaningful way during the consultation.
Factors like lack of unified patient data, soaring patient demand, and an overburdened legacy health system have resulted in disjointed care experiences. Going forward, the health industry requires a framework that allows them to remain agile during the healthcare crisis and be tech ready to provide a connected patient experience.
What does the Digital & Connected Patient Experience of Tomorrow look like?
Read the full blog.
Will an open healthcare ecosystem boost India's health industry?
The year 2021 saw a much-needed financial push in healthcare with an increase in investment by 137%. Other industries like retail and automobile are already competing on the basis of technological parameters, the health industry is also speeding up to improve its entire system. With 4,308 start-ups officially registered in the health-tech domain in 2021 and thousands adding to the list every year, an open healthcare ecosystem would provide much-needed transparency to the industry. 
Despite the fact that there were no major investment announcements in this year's budget, the rollout of an open platform for the National Digital Health Ecosystem (NDHE) would offer the health market a much-needed push. Digital registers of health professionals and health facilities, a unique health identity, and universal access to health facilities will all be part of the National Digital Health Ecosystem (NDHE). This means that both healthcare providers and seekers will be able to maintain their health records through a single window which would allow healthcare leaders to extend rapid coverage to India's 1.4 billion.
The road to an Open Health Ecosystem is still in its early stages. However, its full potential can only be utilized with the engagement and collaboration from all the participants involved in the value chain.
Read the full whitepaper, here.
4C's for creating a Better Patient Experience
From admission to discharge, and every touchpoint in between – Conversational AI enables the Intelligent Healthcare enterprise. A Superior Conversational support model can help HCP's win 3X more customers with 35% more cost-efficiency. Below are the four guiding principles that HCP's should know about to create an improved patient experience: 
Conversate 
Chatbots are perfect augments to human support and can bring 1:1 communications to scale. Customers hate being made to repeat themselves to multiple agents for the same issue. Instead, being able to engage in a humanlike back-and-forth exchange increases the likelihood of completing a purchase by as much as 45%. Combining NLP with self-learning models and large training sets can help imitate human interactions, recognize speech & text inputs, and translate meanings into any local vernacular.
Channelize 
A deeper omnichannel messaging approach should always bring responsive support first to the customer, i.e., finding the customer before they look for you. 60% of repetitive queries across all messaging platforms can be automated and reduce time to the response by 95%. Providers can optimize support staffing costs by front-lining their bots through intelligent self-service automation. 
Contextualize 
Providers handle at least 7X more data than they did five years before. To capture context from this data is crucial for transforming simple interactions into natural conversations that bring out winning outcomes. Customers, especially value being able to pick up with a Provider where they left off and appreciate when that Provider recognizes that it's dealt with them before.
Customize 
Conversational AI enables personalization through NLP processing speed, machine learning models, and data availability. AI brings the added ability to leverage predictive real-time, actionable insights for driving intelligent customer engagement. A proactive approach to tailoring the customer's journey means your teams spend less time channel planning and more in audience planning. 
Read the Whitepaper here.
Business cognizance for the new-age digital insurers