Research
TAKING INDIA TO BHARAT
India's Crop Insurance market is the 3rd largest in the World, which covers nearly 57M farmers (35% of total Indian farmers), with a total premium of $3.5 B (35% of General Insurance market). Yet, only 38% of farmers were aware of crop insurance in 2018. The reality of insurance for rural India is the importance of claims settlement — accuracy in determining the index assessing claims remains a cornerstone issue. Products like Multi-Peril Crop Insurance products (MPCI) continue to work, and account for at least 90% of the market.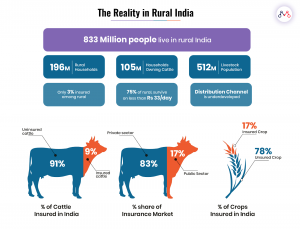 The key to innovating for rural, is to address these challenges with the customer in the middle. Solving for their needs will improve trust and reliability. New AI-enabled products designed for the rural mass like 'Loss Prediction and Coverage Estimation', and 'Telemedicine and Remote Health & Wellness' applications will be critical to reaching the next 100M farmers.
Read the full report in our next edition. To request a copy, mail us here.
---
Event
Insurance India Summit & Awards 2019 — INTEGRATING TECH & BIG DATA
This summit creates a platform for one of India's largest gatherings of Insurance leaders and Innovators. The 4th Annual Insurance India Summit & Awards 2019, with the motto of "Integrating Technology & Big Data to Enhance Distribution Channel, Marketing Strategy & Customer Experience" — aimed at having robust and key focused area discussions on the inherent insurance challenges. 
The New Product is the Customer Journey
The modern customer journey map has to be created for the complete omni-channel experience.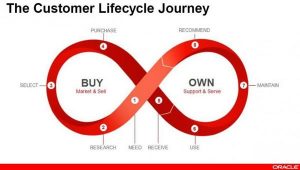 The Non-Stop Customer Model

Source: Oracle
Customers are now communicating with companies through 10 channels on average. Millennials & Gen Z are the most omni-channel group among today's consumers — utilizing around 11 channels on average.
Key Takeaways:

Phygital is the next wave in insurance

Customer Journey is the most critical 'new product' to address

Cognitive RPA is easing insurance problems

Miniaturization of Insurance — Microinsurance
The discussions were designed to draw out clear outcomes for the industry altogether – in order to realize growth, customer satisfaction, profitability and deliver definitive business value. Mantra Labs was proud to be the business development partner at the successful Summit. We were honored to partake in the insightful conversations and gather appreciation for presenting 'FlowMagic' to industry experts.
Read more about the IISA 2019 event here.
---
Research
ONLINE INSURANCE SALES IS GROWING
42% of customers in India, prefer to buy insurance online —  creating a slowly shifting focus towards 'digital-only' insurance products that are simple to understand and easy to buy. Short term, vanilla insurance policies that are mandatory to have are readily purchased by most customers online. Digital exclusive products have the potential to perform better among Millenials and younger.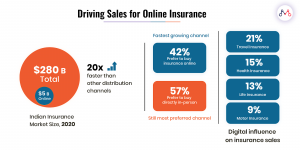 PwC-CII report, Mordor Intelligence, Red Seer Consulting
E-commerce (especially e-tailing) will drive the shift towards online buying and better adoption of simple products for the online insurance sector. Online insurance is growing 20 times faster than any other distribution channel; where online life alone is expected to grow at 5% by 2020, while online non-life insurance is expected to grow at 15%.

Read our latest blog about the 'Scope of Phygital' in Insurance, here.
---
New AI Platform
FLOWMAGIC LIVE DEMONSTRATION AT IISA 2019
FlowMagic applies proprietary AI techniques, Machine Learning and NLP, to extract any target data from unstructured documents. At the recently convened India Insurance Summit and Awards 2019 held in Mumbai, Mantra Labs presented a live demonstration of FlowMagic's unique capabilities.

Mantra Labs CEO Parag Sharma took the opportunity, while speaking in front of industry leaders and attendees, to showcase our true AI-first approach to solving insurance challenges. FlowMagic truly embodies the spirit of that approach in tackling the problems plaguing traditional insurers — such as reducing document delivery times to the back-office by 80%.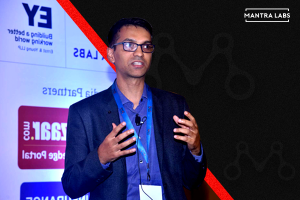 CEO Parag Sharma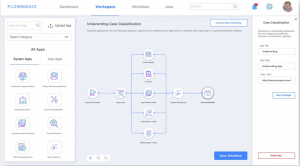 FlowMagic Dashboard
Although declining, the Insurance field is still paper-intensive. Insurers are shifting towards AI-powered engines to replace unnecessary manned effort behind redundant operational tasks. These systems can bring about at least 70% reduction in manual processing and 30% improvement in cost-efficiencies throughout the value chain.
FlowMagic is helping insurers solve complex processes using cognitive automation.
Read our latest blog about FlowMagic here, to learn how.
---
Opinion
CONSUMER CENTRIC DESIGN IN INSURANCE
In the Internet 2.0 era, users switch lightning quick between a dozen websites in tandem. The insurance industry, like most, is largely affected by the seeming lack of leverage they have in understanding what appeals to the consumer's buying nature, instincts and experience.
Three Strategies to Improve Customer Engagement in Insurance
Omni-Channel:

Nearly half of all life insurance customers prefer an

omnichannel journey

. This means that they expect the same superior experience today through search, social, website, app and in-person interactions with the company, and tomorrow.

Straight-to-Quote:

A potential customer checks on average, 4-5 websites before coming to any serious buying decision. A redesigned process can improve operations for a prospective buyer who is already spending time researching multiple products. Insurers can save these users time spent on extensive research, through quick outreach that delivers a sensible buying rationale that feels personal to the user.

Simplifying Policy Details:

Prospective Buyers still prefer to talk to people when it comes to getting information about the cost and quality of insurance products. Hardly anyone reads the 200-page brochure explaining every minute detail of an insurance policy. Users expect a simple, easy-to-understand summary of the policy, it's pricing, its beneficial features and why it fares better than other policies.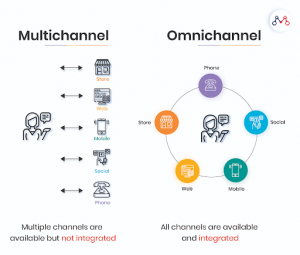 For the digital insurer, consumer-centric design is a must have.
Read our blog here, to learn how.
Business cognizance for the new-age digital insurers