Table of Contents
01  The Health Tech Monthly Roundup
02  Unlocking Growth Potential for Indian Insurance Agents
03  Digital Health Tracking Apps Market Report by FMI: Key Insights
04  Tiered Expectations of the Gen Z Consumers
05  Will Retail Healthcare take center stage?
The Health Tech Monthly Roundup
A quick roundup of the month's latest health tech activity, both in India and globally.
Aster DM Healthcare launched a telecommand center and digital health facility in Bengaluru.
The center will assist in transforming remote care delivery by enabling medical professionals to monitor and treat patients in real time while working remotely. Further, the company will also introduce myAster – an omnichannel platform for all healthcare services in India.
Bengaluru-based firm, Tricog attracted $8.5 million in its recent funding round.
The company plans to scale business across Asia and Africa while lowering the cost of cardiac diagnostics and treatment.
By the end of 2033, the global market for digital health-tracking apps is anticipated to

reach

$77,489.3 million, growing at a CAGR of 15.6% over that duration.
The ubiquitous use of the internet, increasing data usage, and easy availability of promotional offers such as subscription discounts are all contributing to this segment's growth.
G42 Healthcare partnered with Bravo Pharma to create an AI-based health service across the region and offer more personalized, intelligent, and value-based healthcare delivery.
This strategic alliance will provide clinical genomics sequencing services together with clinical reporting and bioinformatics to advance healthcare. 
Why Businesses Should Migrate To Digital Claims Management Process?
Read the blog, here.
Unlocking Growth Potential for Indian Insurance Agents
The Indian insurance industry boasts a vast network of agents who play a critical role in selling insurance policies and providing customer services. As of 2021, over 2.1 million agents were operating in the sector, facilitating the sale of insurance policies and helping customers find products that suit their requirements. While non-life insurance products have witnessed good online sales, life insurance products continue to rely heavily on agents due to their complexity and the need for personalized advice.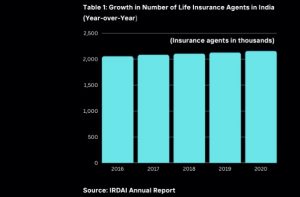 To keep up with the changing times, companies have attempted to offer direct-to-customer sales channels, but the complex nature of insurance products and the need for personalized advice have resulted in a hybrid model that combines digital platforms with the expertise of agents.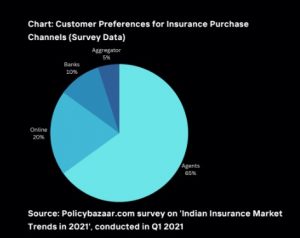 The majority of customers prefer to purchase insurance policies directly through agents, highlighting the importance of their role in the industry. However, outdated processes and systems have hindered their effectiveness despite the critical role they play in educating and guiding customers. 
Unlocking Growth Potential for Indian Insurance Agents
Download now.
Digital Health Tracking Apps Market Report by FMI: Key Insights
The popularity of digital health-tracking apps has been boosted significantly as a result of their accessibility and ease. These applications range from those that provide a platform for services like managing chronic illnesses and virtual doctor consultations to wellness-focused services that let people monitor their heart rates, track their daily steps, manage their regular exercise routines, and determine their sleeping patterns while lounging on their own gadgets. 
Over the course of the next ten years, it is projected that penetration into new geographies will also contribute to a rise in demand for digital health-tracking apps.
A report on the digital health tracking applications market, newly released by Future Market Insights, details the current state of the industry and its projected growth. Here are the key insights: 
Patients using digital health tracking apps have a better overall experience as these apps are helpful in saving time and effort on administrative tasks.

In terms of app categories, the fitness management market is anticipated to hold a majority of the share (1%) in 2023.

The in-app purchases category is expected to grow at a CAGR of 6% in terms of revenue model during the forecast period.

In 2022, the Android-based health app market accounted for around 8% of all digital health-tracking apps.

Over the anticipated period, the market for digital health-tracking apps in India is anticipated to grow at a CAGR of 1%.

In 2023, the US is projected to hold an 8% market share for digital health-tracking apps.
How Hospitals can deliver predictive health solutions over mobile apps?
Read the blog, here.
Tiered Expectations of the Gen Z Consumers
Urban India hosts about 30% of the Indian population, with the remaining 70% being distributed amongst Tier 2/Tier 3 cities and rural areas. In the absence of definitive data regarding GenZ's outlook towards Insurance, we shall rely on the prevailing attitudes demonstrated by millennials (who are astoundingly close to GenZ when it comes to outlook and behavior).
An online study conducted by Policybazaar revealed that respondents from Tier 2 and Tier 3 cities were far more likely to renew their health and term insurance when compared to their Tier 1 counterparts (89% versus 77%). 
A large part of this could be attributed to Tier 2/Tier 3 cities being more grounded in familial values, and higher incidences of diseased folk not having access to advanced medical care in times of distress. Furthermore, Tier 2/Tier 3 cities are less likely to feature more avenues of distractions thereby inculcating a more conservative attitude amongst the younger folks in these places, particularly GenZ. 
This attitude has a direct bearing on the kind of services that GenZ customers from smaller towns expect. Since they are not as informed, they tend to seek more information and niche insurance plans that are uniquely suited to their needs. Agents who can empathize with them are also welcome addition to it. 
As for Tier 1 residents, those who come from relatively affluent backgrounds are less likely to worry about insurance as they have a solid safety net to fall back on. Consequently, expectations have less to do with the variety and depth of insurance plans, and more to do with slick, delightful user interfaces that are on par with the other consumer-facing apps that they are used to.
Improved connectivity and radically improved customer service in adjacent industries have raised the bar for satisfying GenZ. This is the primary factor that is driving the expectations and attitudes of GenZ when it comes to Insurance.
Read the full blog, here.
Will Retail Healthcare take center stage?
The challenges faced by the healthcare industry are multifold, backed by economic constraints and a lack of resources on the primary care providers' end. Rural hospitals are particularly at risk, owing to low financial reserves or reliance on government aid. Due to this, consumers are inclined more toward retail healthcare. "In 2022, the US retail clinic market size was valued at $3.49 billion, with additional retail companies looking to join the ranks of CVS-Aetna, Walgreens, Walmart, Amazon, and Optum-UnitedHealth Group," says Forbes. 
While the medical industry finally embraces advanced technology, the retail healthcare system is predicted to take center stage backed by its priority to provide customers with the best overall experience.
Forrester's research says, "In 2023, patients will choose retail health for their primary care needs as health systems, constrained by inadequate resources, fail to match retail's elevated patient experiences". The primary advantages Retail Health Care can provide are personalization, cost-effectiveness, and quick responses.
Read the blog, here.
Business cognizance for the new-age digital insurers