Table of Contents
01   The State of AI In Insurance 2020 Report
02   Webinar: AI for Data-driven Insurers
03   SBI General Insurance App Launch
04   Behavioral Psychology behind Modern Insurance Claims
05   AI is forging new consumer-centric business models
---
Insights
STATE OF AI IN INSURANCE, 2020 REPORT
Mantra Labs has published a report and brief outlook on the State of AI in Insurance for 2020. According to the findings of the survey, predictive analytics has risen to the top of insurer priorities for the coming decade. As investments in Artificial Intelligence continues to rise, Insurance analytics has the potential to improve several functions of the value chain including underwriting, risk appraisal, claims, pricing and marketing.
Omni-Channel Fulfilment with AI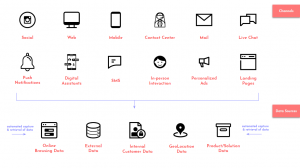 Read the report here.
---
Latest
WEBINAR: AI for Data-driven Insurers, on Feb 19th with Parag Sharma
According to a recent IDC study, almost 50% of all AI pilot projects in insurance have failed to take off, and most C-level executives are recognizing that AI isn't mature enough within their organization. To help address these challenges, Mantra Labs will be hosting an exclusive Webinar for Insurance Business Leaders on Feb 19th, 2020 on the way forward with AI for Insurers. 
The Webinar will cover:
Real-world challenges in AI implementation
Creating competitive advantage through Enterprise AI Integration
Enhancing Customer Experience with AI-driven Claims
A fireside chat with Parag Sharma (CEO, Mantra Labs)
Register now to save your spot.
---
Latest
SBI GENERAL INSURANCE LAUNCHES NEW MOBILE APP
SBI General Insurance recently launched a new insurance app for their mobile-centric policyholders across India. Through the new app, SBI is extending its digital-ready products and user-first services to the new-age consumer. The app is designed & built with the user's experience at the fore. Using interaction design principles and customer experience design, the new app has helped achieve significant business objectives for the national insurer.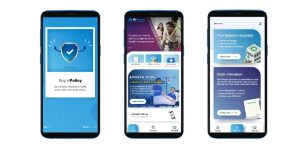 Read the case study here.
---
Opinion
THE BEHAVIORAL PSYCHOLOGY BEHIND MODERN INSURANCE CLAIMS
Behavioral Priming in Insurance is built on strong academic research that identifies aspects that influence the  buying process. 'Nudges' are a perfect example of behavioral priming at work. Nudge theory (a concept within Behavioral Science) identifies positive reinforcement techniques as ways to influence a person's behavior and ultimately their decision-making.
For example, according to a study published in the Journal of Marketing Research, research subjects who were shown an aged image of their faces allocated twice the amount to their retirement savings when compared to people who were shown images of their current younger selves.
In this case, the 'nudging' technique was effective in driving retirement planning behavior among the test group. 
Read our latest blog here.
---
Insights
AI IS FORGING NEW CONSUMER-CENTRIC BUSINESS MODELS
Insurance businesses are placing real-time marketing bets on the behaviour of the customer. A recent EY report suggests that nearly one-third of existing insurance models will disappear within this decade. The fierce competition, new opportunities with technologies like AI, and on top of that millennials' changing preferences sum up to the call for more flexible and consumer-facing business models.

Source: The Deloitte Global Millennial Survey 2019 
To stay ahead, new models are starting to emerge. Here are four key business models that are showing potential and being backed by investors.
Social good & transparency as a model:

Currently, AI is being used to strengthen the capabilities and knowledge of insurers and not consumers, creating information asymmetry. To address this, some insurers like Lemonade are bringing information transparency as a value added service.

B2B2C or the API model:

This model, also known as the 'open-source platform', connects people and processes with technology infrastructure and assets to manage user interactions.

P2P model:

Peer-to-Peer (P2P) insurance is perhaps the answer for eliminating premium settlement conflicts. It is also an emerging business model to access insurance coverage at lower costs than most of the traditional insurances. This insurance model pools the individuals who share at least one relation — friends, family, or interests.

Microsinurer model:

The new microinsurance business model focuses on outreaching and distributing policies at scale.

Workflow automation solutions

like document processing, automated customer query resolution, etc. make microinsurance models more effective. This model can take advantage of aggregator type of distribution of microinsurance policies, or utilizing proxy insurance sales force, such as banks, for distributing short-term policies at scale.
Read our latest blog here.
Business cognizance for the new-age digital insurers