Table of Contents
01   Digital Health Whitepaper: Building Blocks for a COVID World
02   3rd Annual InsurTech100 List Announced
03   The Insurance Monthly Roundup
04   Touchless UI: The 'Next Normal' in Digital Interfaces
05   The Big Insurtech Opportunities in the Cloud
---
Digital Health Whitepaper: Building Blocks for a COVID World
The challenges of in-person care during a global health crisis has necessitated patients, care providers & regulators to also embrace virtual-based healthcare technology.
Healthcare tele-consultations has risen by 500%, of which over 80% were first-time users mostly from smaller cities, while the average time spent with a doctor online was eight minutes. In fact, more consumers today are getting their prescriptions and medical advice through virtual visits than ever before.
The digitally enabled healthcare consumer is informed, proactive and above all lives in an omni-connected world. In India, the telemedicine and remote care market alone is valued at $5.4 Bn for 2020.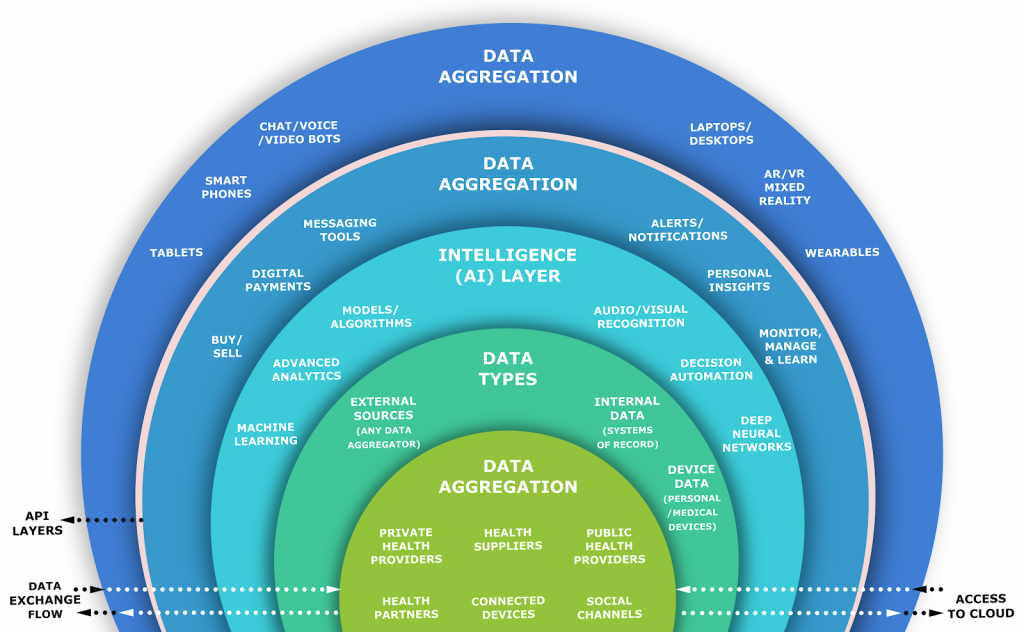 The Healthcare On-Demand Ecosystem
---
Can you bring the digital hospital to the consumer's home?
India's home healthcare industry is projected to touch $11 Bn by 2025, growing at 15% CAGR, as per a Redseer consulting report.
In 2020, there are around 100,000 patients being served by home healthcare providers. At-Home care solutions are also expected to be at least 40% less costly than compared to in-hospital visits.
According to a recent FICCI survey, 54% of people preferred laboratory tests, nursing care and delivery of medicines at home.
Digital Health: Building Blocks for a COVID World
Read the full report.
---
3rd Annual InsurTech 100 List Announced
FinTech Global, a globally recognized ​FinTech ​research firm, announced the winners of ​​INSURTECH100​ for ​​2020​ ​that every leader in the insurance industry needs to know​ ​about. 
In this year's Insurtech100 list, 
20% have focus on AI-based solutions

10% build solutions around customer engagement

7% specialize in Telematics solutions

3% develop insurance specific Chatbots
The Insurtech100 firms are spread across,
LoB: Auto (42%), Life/Health (38%), Home/P&C (34%)

Value Chain: Underwriting (58%), Operations (49%), Claims (36%)

Geography: US (39%), UK (20%), India (3%)