Table of Contents
01 Rise of CX-aided Super Agents
02 The Insurance Monthly Roundup
03 State of Data Maturity across Insurance Industry
04 6 Key Takeaways from InsuranceDekho Survey 2022
05 Achieving Data Mastery in Insurance is the need of the hour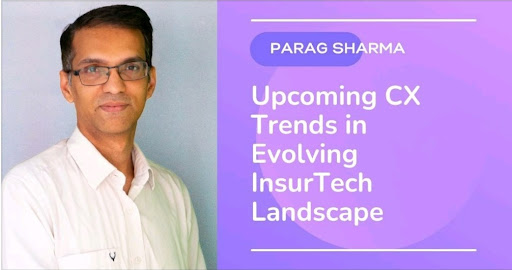 "Winning the new-age customer is all about speed and efficiency. The real challenge is intelligently creating an exceptional digital experience."
-Parag Sharma
CEO & Founder
Mantra Labs
Read the full article featured in India Fintech Forum.
Rise of CX-aided Super Agents
AI-aided Super Agents can 'engage to win' customers with 63% more success.
Though AI saw adoption rates jump 50% in 2020, usage rates remain low. This gap presents an opportunity for businesses to make AI a better partner to agents. 
Only 47% of agents believe they have tools to succeed in a post-pandemic world. AI remains an underutilized tool, despite the adoption boost, among larger carriers.
High-performing teams across other industries are 93% more likely to have agents working across multiple channels, and have three times more agents doing so. Agents empowered by AI can increase productivity and boost sales performance with contextual insights — like the customer's email, order history, or why they last reached out.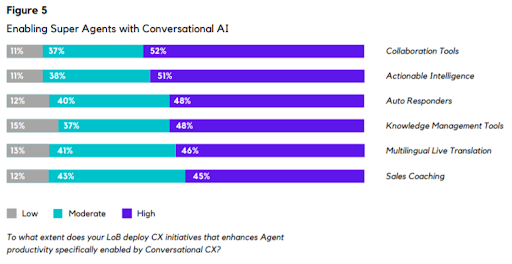 Source: Mantra Labs Whitepaper
Elevating Conversational CX In Insurance
Read the full report.
The Insurance Monthly Roundup
A quick roundup of the month's insurance and insurtech news.
(India)
India and China are leading the growth of the Asia-Pacific insurtech industry. Insurtechs located in India raised $1.33 billion in 2021, while those based in mainland China raised $673.7 million. According to S&P Global Market Intelligence analysis innovators in China and India show up best situated to move beyond a supporting job and challenge the region's industry incumbents.

Zopper reached

$

100 million in

annualized

insurance premiums due to a spike in demand for digital solutions. The company plans to boost insurance penetration in India by scaling to 50 million policies by 2027.

GKB Opticals has collaborated with Toffee Insurance to provide unique vision and eyewear-related insurance solutions to its customers, including eyewear t