Opinion
NEW INSURANCE PRODUCT CATEGORIES ARE MAKING INROADS
A majority of digital insurance consumers are on the lookout for convenient fixes via newer product categories in the market like Flight Delay, Pet, Mobile Insurance etc.
Classical insurance products are going unnoticed by millennial, Gen Y and Gen Z generations. They are more inclined towards 'Need-based', 'User-based' or 'Bite-sized' insurance products. These products are being designed during underwriting depending upon the quantum of usage, nature of usage and the policyholder's behaviour.
Innovating on product features has put insurers on the path for strong growth — driven by technology such as 'Self Inspection' in Motor for filing claims, complete digitization of customer and partner journeys, and presence across distribution channels. These products require less documentation for underwriting.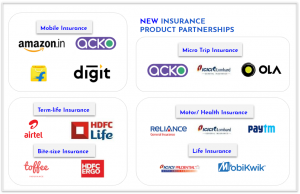 Here are a few divergent approaches taken by these neo-insurers:
Acko focuses on high frequency low premium policies – notable is its partnership with Ola Cabs to offer trip micro-insurance policies to passengers; nearly 20 million policies are sold per month.

Digit+ has rolled out low frequency high premium policies in motor and home insurance, (for eg: they offer a holiday home cover for ₹200 with ₹2 lakh cover).

COCO (Connected Coverage) by DHFL provides two-wheeler insurance along with 12 add-on covers, for as low as ₹586.

Reliance Health Insurance launched a new product called MORE — which allows customers to pay for what they use along with no sub-limits coverage.
Read our blog about 'Top 10 Innovative Products in Insurance', here.
---
Case Study
HEALTH & WELLNESS APP JOURNEYS
Insurance customers aren't generally disgruntled about one particular phone call or individual service interaction. It is their cumulative experience across multiple touch points and channels over time that reveal is a process as a whole is broken or not. Insurers are developing an unintended blindspot — focusing solely on touchpoints. A siloed focus on individual touchpoints misses the bigger, and more important picture: the customer's end-to-end experience.
Insurers tend to look at each customer touchpoint, from visiting the website to calling an agent, as a separate event. But customers see these events as steps in a single journey of fulfilling an important need, such as protecting themselves and their families or recovering from an accident.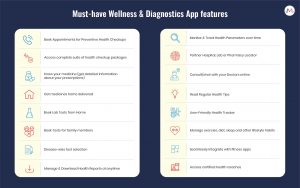 There's a compelling business case for improving customer journeys – since they are more strongly correlated with business outcomes than touchpoints. A recent McKinsey survey found that customer satisfaction with health insurance is 73 percent more likely when journeys work well than when only touchpoints do.  
Product features, processes, and company departments and functions must follow the customer—not the other way around. This means following and anticipating the customer journey across devices, segments, products, and channels.
A seamless, digitized customer journey uncovers many benefits for insurers. In particular, it boosts customer satisfaction levels significantly and can yield cost savings of 15% to 25%. It also increases organizational speed and agility, reducing the number of process loops required to complete a customer journey by up to 40%.
Read our latest blog about 'Transforming Patient Experiences' with Wellness apps, here.
---
Opinion
THE MODERN INSURANCE BROKER
The reality is — most broker websites have a user experience that falls short of 'great' customer experience. In stark contrast with B2C insurtech, the majority of insurance brokers have not invested in a content marketing strategy that serves their customer base and their new potential clients.
As a result, they miss even being "in the conversation" when customers begin their online search. B2C insurtechs are beating traditional brokers over the "entire customer experience", not just price or a few touchpoints.
Digital Insurance Transformation using Data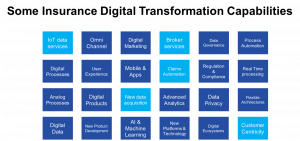 From the first point of contact, to sale, to post-transaction contact and follow-up, to reviews and referral requests, to real-time feedback — How can brokers catch up?
By carefully crafting websites that speak the language of the customer — a website that can respond in real time to the most common queries customers have about their specific insurance options.

By explaining coverage and claims upfront — be transparent about this. The customer will thank you later.

By providing content that is not insurance-lingo heavy.

By showing up more often in local search results.

By building a review and referral system into their onboarding process.
Read our latest blog about 'Why Automate the Onboarding process?', here.
---
Quick Update
INDIAN INSURANCE MARKET TO GROW AT 15% CAGR
India accounts for approximately 6% of insurance premiums in Asia and around 2% of the global premiums volume. 

Bancassurance has risen to the fore alongside the agency channel, for individuals. Group insurance is dominated by the direct sales channel. 

Insurance density is still comparatively low at $73 per capita.

General insurance is growing at about 18% and stand-alone health insurance companies are growing at about 40%. 

There are already 120 million policyholders through government-initiated schemes.

New business models: P2P insurance, Digital insurance & Self-insurance.

New Insurance Distribution Models:


Self-directed

— self-service by leveraging data and offering personalised experiences in real-time.


Assisted

— tech-assisted models (such as face-to-face distribution) to drive better engagement during seller-customer interactions.


Affinity-based

— services beyond the sale that fulfill customer goals.
Source: IRDAI, IBEF, EY, CRISIL Research
---
Research
WHAT'S NEXT FOR AI IN INSURANCE
For insurers, a new phase of Digital Transformation involves Large technology drivers (APIs, Cloud, IoT, AI, Blockchain) which broadens the range of offerings and also raises customer expectations. Digitalization is more than just shifting the entire operating model online — it is a dynamic approach that allows businesses to remain competitively functional, flexible and adaptable in the new digital environment.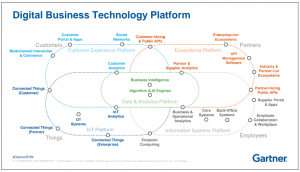 APIs are a standardized and agnostic means to make integrations between people, things, applications and ecosystems.
This ability of the APIs in offering and combining resources of different elements places them as key enablers for digital transformation, favoring innovation and new business creation.
In addition to integrations between systems, devices and partners, the APIs:
Distribute data/services through New Channels, through different interfaces and devices (IoT), or offer an omnichannel experience to users.

Compose data/services on New Products, extend existing offerings or market APIs with different forms of monetization, and reduce time-to-market.

Develop a new event-driven and microservice-based new IT Architecture and mesh apps, to achieve greater agility, scalability and reuse.

Explore new Business Models combining resources and strategies, such as Platforming.

Consume new technologies as services (AI).

Build the foundation for Open Insurance, to enable third-party developers to build their own applications and services from open APIs;
Insurtechs are thriving with Machine Learning. Read more.
Business cognizance for the new-age digital insurers