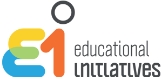 Ei-India leverages the twin levers of cutting-edge educational research and a technology-based solutions approach to revolutionize how children engaged in the K-12 education space learn.
OUR WORK FOR Educational Initiatives India
Mantra is helping build "Mindspark" an adaptive, online self-learning platform that helps children improve their understanding of core skills. It allows each child to follow a unique learning path based on his or her needs Mindspark application is available on web browser for PC/Laptop/Tablets and on Android/iOS for Mobile.