Nike and RTFKT launched Nike CryptoKicks in the beginning of the year which is a collection of NFT sneakers called the "RFTKT X Nike Dunk Genesis,". Owners can personalize these sneakers using 'skin vials' from different designers by adding new patterns and effects such as flashing lights and floating swooshes. Some of the NFT sneakers have already fetched more than $100,000. With so much spending in the NFT space, the biggest question that needs to be answered is 'Can NFTs be insured?'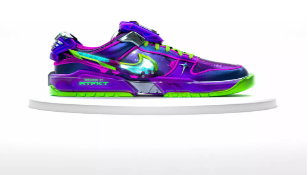 The Past and Present
The first NFT-Quantum was published in 2014, but the NFT world has gained a lot of traction in the past year. The Merge created by an anonymous digital artist Pak was sold for a record-breaking $91.8 million in December'21, making it the most expensive Non-Fungible token (NFT) transaction to date. Beeple's latest masterpiece artwork was sold for $69 million.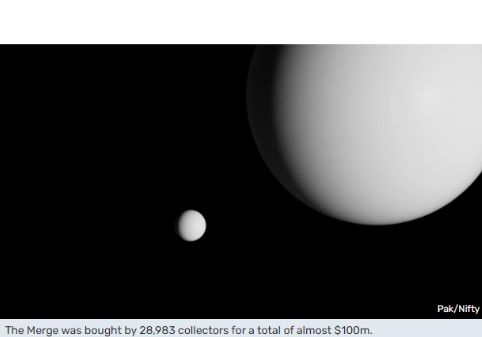 According to NFT stats compiled by Chainalysis Inc., the NFT marketplace grew to almost $41 billion in 2021, closing in on conventional art sales. 
The Scam Game
According to a report in Decrypt, the designers of the Big Daddy Ape Club scammed investors out of $1.13 million, making it the largest 'rug pull' in Solana blockchain's history.
Recently, an attacker hacked into the Instagram account of the Bored Ape Yacht Club (BAYC) and stole about $3 million in NFTs. The hacker used a phishing link to steal tokens from victims' cryptocurrency wallets.
Non-Fungible Tokens can't be traded interchangeably due to their unique numbers and codes. Because NFTs are so expensive, hackers and scammers have been actively eyeing the NFT world for their monetary gains. For buyers, digital security has become a serious concern.
Ensuring digital assets is an absolute necessity now, so the question here is whether NFTs can also be insured? The answer is, yes. Buyers may get compensated for fraudulent activities in the following situations:
a)In case, the private key is lost by the owner.
–When an NFT is created, it has dual keys: private and public. The blockchain ledger maintains the public key whereas the private key acts as proof of ownership.
b)When scammers sell replicas and fake digital assets.
c)Damages caused by intervention on the blockchain.
What's happening in the NFT Insurance space?
Coincover provides corporate and consumer protection for NFTs through an insurance-backed solution. The company protects its partners' wallets and the NFTs they possess from hacking, phishing, and other illegal activity, while also providing an insurance-backed guarantee in the event that something goes wrong. This is in addition to their disaster recovery service, which is a backup key recovery service that allows NFTs to be recovered in the event of lost passwords.
Due to increased demand from NFT holders seeking security against hacking and theft, Hong Kong-based virtual insurer OneDegree has teamed up with Munich Re to insure digital assets.
Recently, Amulet has secured $6m in its first funding round to provide insurance coverage in the Web 3.0 world which includes NFTs as well. The first Rust-based decentralized finance (DeFi) insurance protocol will utilize Solana's PoS network to provide insurance service and stable returns. Using its unique Protocol Controlled Underwriting and Future Yield Backed Claim mechanisms, the firm will reduce the risk for underwriting capital providers.
The Challenges
A report by Technavio predicts that the NFT market will grow by $147.24 billion from 2021 to 2026 at a CAGR of 35.27%. With this growing demand for NFTs, there is a pressing need for NFT protection in the virtual world. Ensuring an NFT would be very different from insuring a conventional product or service. Insurers have three key challenges that they need to address when it comes to insuring NFTs:
Uncertainty is involved in the valuation of NFTs since there isn't any fixed market price. 
Lack of structured and unified legal framework for ensuring NFTs.
Ambiguity in the scope of the risks associated with NFTs is compounded by the fact that technology is evolving at a rapid pace.
The Road Ahead
The dynamics of the NFT market has changed in the past few months. After witnessing a fall in the NFT prices, user expectations have also changed dramatically where NFT utility is the latest lookout for the NFT customers. One of the most common utility is NFT being used as a gaming asset. Be it an art NFT or utility NFT, its loss may have serious repercussions not just for the owner, but also for the entire ecosystem, as NFT may lose its value if it is not secured. Open Sea – the world's largest NFT marketplace lost $1.7 million worth of NFTs due to a phishing attack. A Bengaluru-based caricature artist found that one of his artworks was listed on Open Sea, without his knowledge. The media and insurance companies have been paying close attention to massive losses like these. NFT owners and creators will seek insurance to protect them as they become more aware of the risks involved in owning digital assets. With pioneers such as Coincover and Amulet leading the way, it'd be intriguing to see how the development unfolds in the NFT insurance space.
Knowledge thats worth delivered in your inbox