SMEs are acclaimed to be the backbone of the Indian economy. They are crucial to achieving the nation's dream of a $5 trillion economy by 2025. But, the sudden outbreak of Covid-19 and the prolonged lockdown has brought about a very distressing time for small and medium enterprises in India and across the world.
On May 14th, 2020, the Government of India announced a Rs 20 lakh crore stimulus package, which includes 6 relief measures to bring India's vast MSME sector back to life. Banks and NBFCs are also willing to offer up to 20% of the entire outstanding credit to MSMEs. However, the root cause of disruption in small & medium enterprises, which relies heavily on personal communication will remain unresolved unless the sector readily opts technology to drive their business amidst social distancing and staggered workforce.
"The economic stimulus will help many SMEs resume operations by providing access to credit to help overcome near term loss of income. This will help businesses..to also grow and maintain business continuity. The long term focus on enabling SMEs with technology also provides a great opportunity for our business."

Saahil Goel, CEO and co-founder Shiprocket
Here's how simple technology solutions like conversational chatbots can help SMEs to continue their businesses remotely.
The need of time
While running a small business can be challenging even in favourable times, productivity suffers a lot when such an unanticipated time stacks against the business. Because of the small size of the business, lack of resources and restraints on investing in workforce training are the biggest challenges with employers.
Moreover, most MSMEs rely on persuasion, for which communication is the key. The communication gap may lead to losing customers, which businesses certainly cannot afford at this time. In lines with the Government of India's move towards self-reliance (Atma-nirbhar Bharat), reducing dependencies of any form can help startups and SMEs sustain their business.
A feasible solution to resolve communication-related concerns is deploying technologies for customer support, scheduling and reminders.
How can conversational chatbots help SMEs and consultants
Chatbots are a great medium to automate customer support and helpdesk conversations and release human resources for sophisticated tasks. Conversational chatbots have NLP (Natural Language Processing) capabilities that understand different forms of queries and deliver more human-like responses.
In this pandemic time, where social distancing will be the new normal and business travels will suffer a setback, chatbots can make contactless, global customer support a new reality. Key benefits:
24X7 communication support: with context-based automated replies, chatbots help in lead generation and nurturing.
Multiple language support: conversational chatbots support regional languages and many chatbots are trained for industry-specific jargon. This makes communication more realistic (human-like).
Platform integration: it is possible to integrate chatbots on WhatsApp, Facebook messenger, skype, and many other platforms where the consumers are most active. Enterprise chatbots also have the facility to integrate with CRMs.
Video conferencing: some chatbots like Hitee have video conferencing features along with chats to enable face to face and more personalized interaction.
Data collection: the chatbot platform maintains data records which can be utilized in the future for analyzing consumer intent and preferences.
SMEs that benefit the most by chatbots
1. Private clinics
Juniper research suggests that worldwide, the adoption of virtual assistants in healthcare will reach $3.6 billion by 2020.
Private medical practitioners can use chatbots to schedule appointments, share diagnosis results, video chat (telehealth) to understand the condition and provide instant support and prescribe medicines.
2. Legal consultation services
Clio reports that law practitioners spend only 2.3 hours of 8 working hours in actual practice every day. Their rest of the time is consumed in administration, marketing and business development activities.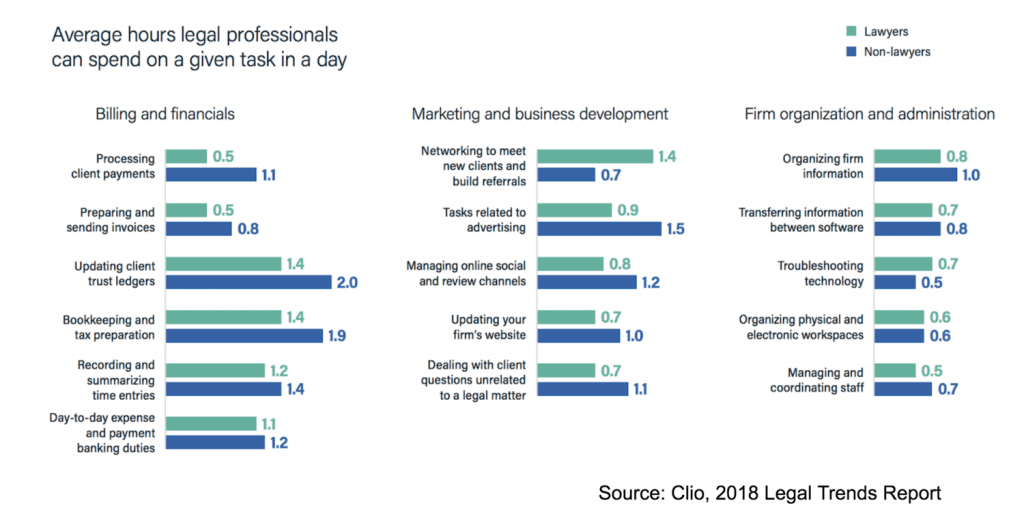 Law practitioners are already using chatbots to generate legal documents (e.g. AILira), privacy policy or a non-disclosure agreement (e.g. Lexi) and support customers with legal FAQs (e.g. Lawdroid).
Chatbots can also help the legal consultants to automate due diligence procedures, schedule meetings with clients, setting reminders, and answering firm related questions.
3. Career consultation & educational institutes
Chatbots can act as virtual teaching assistants for managing student queries, lesson plans, assignments and video FAQs.
Education institutes can also automate helpdesk queries related to admissions, fees, and curriculums.
4. Insurance companies
Amid this pandemic, health insurance and claims-related queries have skyrocketed. From making claims to browsing new plans, increasing one-on-one conversational efficiency and nurture leads into sales, chatbots can help insurance companies with customer query support.
Also read: Adoption of Chatbots across Insurance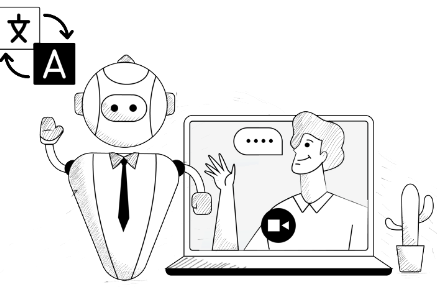 AI in Insurance will value at $36B by 2026. Chatbots will occupy 40% of overall deployment, predominantly within customer service roles.
DOWNLOAD REPORT
5. Stock brokers & wealth managers
Stockbrokers can personalize the interaction and resolve queries irrespective of the client's location. Wealth managers can continue their lending business from home using chatbots. Bots with video conferencing tools can help them understand the clients' sentiments and improve conversation efficiency.
If you need customer support automation solutions, we're here to help. We've made India's leading industry-specific chatbot — Hitee to empower SMEs with AI-based chatbot solutions. For your specific requirements, please feel free to write to us at hello@mantralabsglobal.com.
Knowledge thats worth delivered in your inbox