Microinsurance schemes target the betterment of the low-income segment whose daily income is less than ₹250 per person. The term "micro" refers to the small financial transactions generated by insurance policies. Since the introduction of the Microinsurance Regulation of 2005, 15 companies have registered more than 23 products with IRDA (Insurance Regulatory and Development Authority of India). But sadly, the Indian insurance sector has achieved a penetration rate of only 3.49% and the majority of it comes from the urban population.

Microinsurance can be delivered through a variety of channels like licensed insurers, health care providers, microfinance institutions, community-based and non-governmental organizations. Despite so many open channels and nearly 15 years of operation, microinsurance products are not easily accessible to the rural populace.

In this article, we will discuss why private insurers are unable to reach rural India and the ways to effectively distribute these schemes to the rural mass.
Why Insurance Companies are Unable to Reach Rural India for Microinsurance Policies?
The low penetration levels and the large protection gap is a major challenge for the Indian insurance industry.

Casparus Kromhout, MD & CEO, Shriram Life Insurance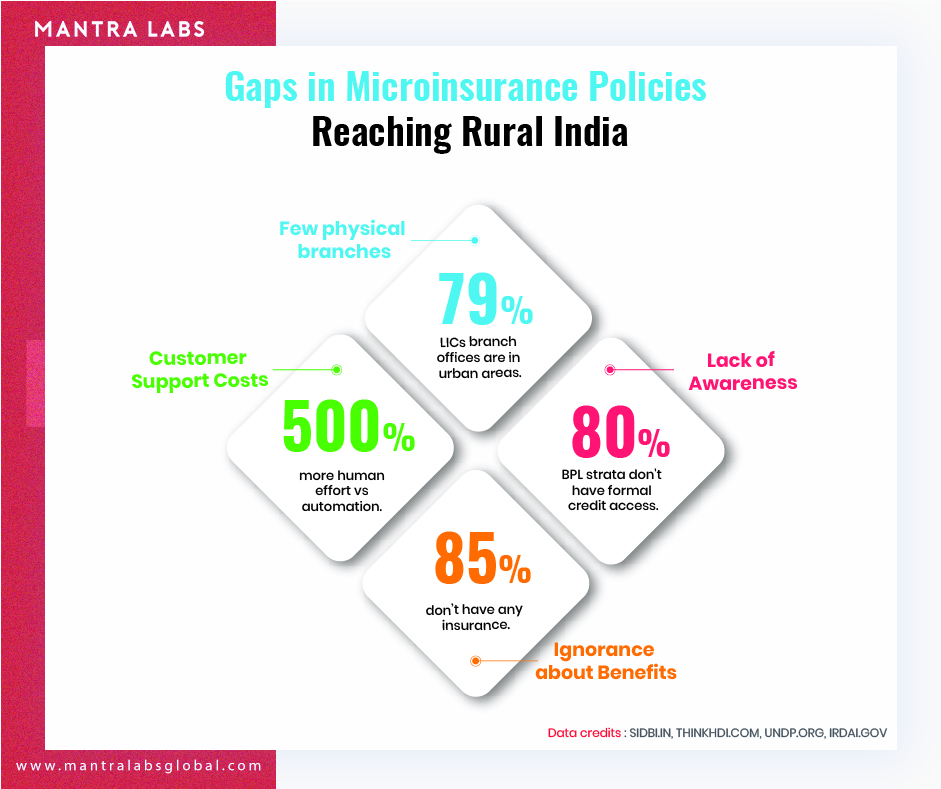 Flaws in Traditional Insurance Methods
Typically, insurance companies recruit agents who can charge their clients up to 20% of the premium as fees. Insurance companies appoint agents under the 'Deed of Agreement' or 'Memorandum of Understanding'. The point is, the insurance companies and agents (or community workers) lack tight coupling. And most of the time, insurance agents don't prefer sharing their client data with the insurer. Therefore, the insurance companies have data about the policies sold but are missing complete customer details.

Insurance companies are also the late adopters of technology. For some, budget is the constraint while for many it is the perception about technology that is creating a roadblock. There is a cost associated with building technology according to the organization's needs, implementing it, and also training the stakeholders to use it. Although, it is a one-time investment, still, many insurance companies are hesitant to spend in technology.
Overcoming Operational Challenges in the Rural Microinsurance Space through Technology
Automating manual processes can reduce operational cost and improve efficiency.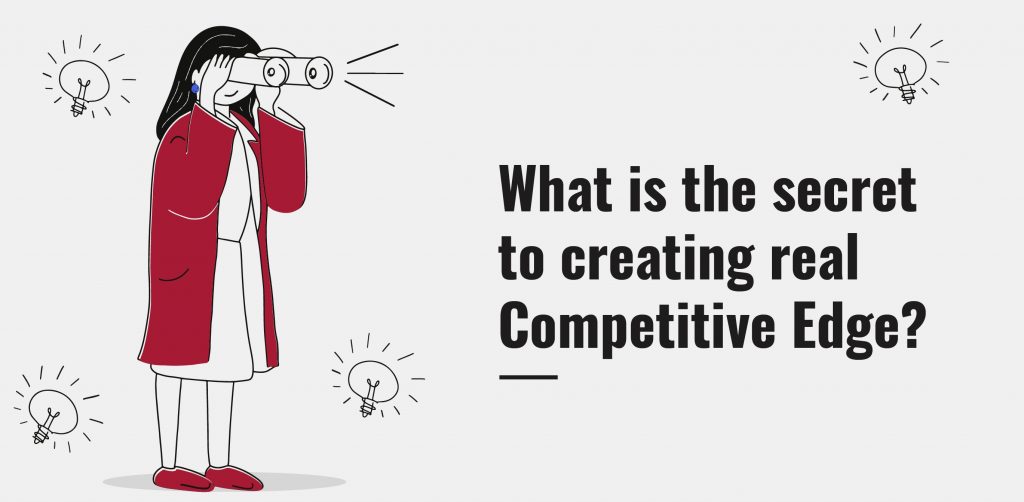 Join our Webinar — AI for Data-driven Insurers: Challenges, Opportunities & the Way Forward hosted by our CEO, Parag Sharma as he addresses Insurance business leaders and decision-makers on April 14, 2020.
For example, Gramcover, an Indian startup in the microinsurance sector uses direct document uploading and processing for faster insurance distribution in the rural sector.

Similarly, MaxBupa, a leading health insurance venture uses
FlowMagic automated solutions for processing inbound documents. It has simplified the operations by lowering manual dependencies and by being adaptable to the existing organizational processes.

The Scope of Consumer Technology and Insurance Companies in Microinsurance Space
Consumers value convenience. Insurance companies that can provide 24/7 services are at a bigger competitive advantage.

However, technology alone cannot reform the microinsurance sector. There still needs to be human 'touchpoints' to educate rural customers. Insurance companies can deploy technology for improving operational efficiency.
India accounts for nearly 65% of Asia's microinsurance market, and with the right strategies that meet these challenges, insurance companies can reach out to actual Bharat — who are otherwise deprived of microinsurance benefits.
Knowledge thats worth delivered in your inbox