Mobile applications have become a culture for not just the millennials but even the older generations. I could still recall the past where a mobile phone was a luxury only because it allowed people to make a call when they were on the go. But, subsequently, with the advancement of the technology Smartphones, today are nothing less than a lifeline (not literally). They are not just a calling device anymore, but they have immense potential and the power to perform a million operations.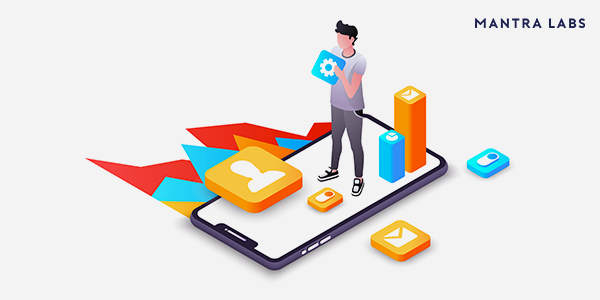 Here are some of the Mobile App Development Trends to Watch in 2019 and beyond
1.

 

Wearable devices and IoT
We already have health fitness bands that help to keep track of our exercise regime. But, now several other companies like Zomato and Uber have invested in wearable app development technology. These wearable devices get connected to your smartphone through Bluetooth and can be controlled through a mobile app.  IoT is also gaining traction with the idea of Smart homes becoming popular, and all of these need a mobile app for its management.
Next year there will be several new mobile applications that focus primarily on these.
2.

 

Augmented Reality(AR) and Virtual Reality (VR)
A lot has already been said and heard about AR and VR. In the coming year, we can expect that mobile applications will leverage these technologies to the maximum to create an extraordinary user experience.
3.

 

Cloud Integration
Cloud integrations bring with it a plethora of benefits such as reduced hosting costs, better storage, more loading capacity, user retention and many more.  These benefits around cloud environment are steadily becoming vivid, and in 2019 we will witness a bulge in mobile app development companies embracing this technology.
4.

 

Instant Apps
As more and more users start using mobile applications they expect faster load times and at the same time tremendous user experience. The answer to this is instant apps. The instant application does not require any download and can be accessed instantly. So, by 2019 instant apps will be one of the ruling trends of mobile app development.
5. Predictive Analysis for better User Experience
Data collection and analytics is in the technology market for quite some time now. Several companies such as Facebook and Google are already using predictive analytics to improve the user experience, and the same will become part of mobile app development. App developers will use predictive analysis on a broad scale to create a breathtaking user experience.
6.

 

Mobile App Security
We use mobile applications for everything from making payments to sharing personal data. When sharing of such sensitive information becomes a norm, then it is essential to protect this data from leaking and prevent any unauthorized activity.  The year 2019 will witness huge investment in cybersecurity to make the mobile application much safe and full-proof.
7.

 

Mobile Commerce
We are all using mobile wallets such as Paytm and Google pay. It is quite a turn off when we are surfing through a mobile shopping application and cannot find a proper payment platform. So, businesses who want to offer a flawless user experience will need to integrate payment gateways as well as mobile wallets. Payment gateways and mobile wallets will become an integral part of mobile applications in 2019.
In the end, one cannot wholly unravel all the mobile application trends that will rule in 2019.  We can wait and see what else will come and change the entire dynamics of the smartphone industry.
If you want a recap, here are the links for what was happening in last year
Mobile app development trends in 2018
You might also be interested in:
Knowledge thats worth delivered in your inbox